CHANGER EXCHANGE

12 J.F. KENNEDY DR.

MILLTOWN, N.J. 08850

**************

732-846-3232

***********

TOLL FREE

888-577-7885

**********

FAX

732-846-3235

(You must call first for access to send)

E-mail

changerxchange@cs.com

*************

Office Hours ..9:00 - 3:00

( Monday - Friday )

PLEASE NOTE

WHEN YOU CALL FOR HELP OR INFO.....

>>> IF YOU GET THE ANWSER MACHINE---

LEAVE A MESSAGE AND YOUR CALL WILL BE RETURNED THE SAME BUSINESS DAY.

We have two lines...but due to both lines perhaps busy as we are helping other customers, you have the option to leave a message . Many times...customers call and just "hang-up" if the anwser machine picks up.

PLEASE LEAVE A MESSAGE SO THAT WE CAN ASSIST YOU!!!!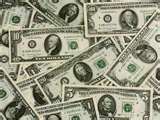 SALES & SERVICE OF DOLLAR BILL CHANGERS